Date: 18 May 2023
Time: 12:35-13:40 (doors open at 12:15)
Location: Lecture Hall 3 (2F)

Lunch will be provided.
RSVP: https://forms.gle/zESDNt2yMKcHgcSo9
Startup Stories and Lessons
Are you eager to turn your brilliant technical ideas into a successful startup? Do you wish to learn real-world strategies for building a team, attracting investors, and creating an effective go-to-market plan? If you have attended several startup workshops or panels, you may have found the experience and tips to be too general.
We are excited to invite you to a meet-up event with Dr. David Horsley, the co-founder, and CTO of Chirp Microsystems Inc. and Picosense Inc. Dr. Horsley is an accomplished entrepreneur with extensive experience running startups, some successful and some less so. At this event, he will share his personal stories and draw thought-provoking lessons and tips leading to business success.
Join us for a unique opportunity to meet Dr. Horsley, learn from his experiences, and network with peers who share common interests in entrepreneurship. Don't miss out on this chance to gain insights and knowledge that could help you turn your ideas into a thriving business.
---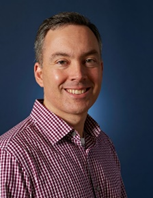 David A. Horsley received his PhD in Mechanical Engineering from the University of California, Berkeley, in 1998. He is a Professor of Mechanical and Aerospace Engineering at the University of California, Davis, and an Adjunct Professor of Mechanical Engineering at the University of California, Berkeley, where he is co-director of the Berkeley Sensor and Actuator Center (BSAC). He is also co-founder and CTO of Chirp Microsystems Inc. (acquired by TDK), a manufacturer of ultrasonic sensors using MEMS technology. Dr. Horsley was Co-Chair of the 2016 IEEE Sensors Conference, Co-Chair of the 2017 Transducers Research Foundation Napa Microsystems Workshop, and Co-Chair of the 2020 IEEE MEMS Conference. Dr. Horsley is an IEEE Fellow, a Fellow of the National Academy of Inventors, is a recipient of the National Science Foundation's CAREER Award, the UC Davis Outstanding Junior Faculty Award, the 2016 NSF I/UCRC Association's Schwarzkopf Award for Technological Innovation, and the 2018 East Bay Innovation Award. He has authored or co-authored over 200 scientific papers and holds over 30 patents.